Diversity & Inclusion
Strong movements are made up of diverse participants, each bringing their particular talents, perspectives and community connections. For this to happen groups need the skills and culture to be inclusive and welcoming. You'll find materials to support that in this topic, as well as stories and perspectives from different communities, identities and struggles.
Tips on how to make your next social justice event more accessible and inclusive.
These four short videos, two featuring Gary Foley and two featuring Robbie Thorpe, are essential viewing for non-Indigenous people seeking to act in solidarity with Aboriginal and Torres Strait Islander people.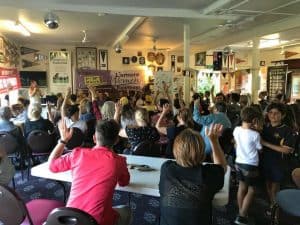 Men frequently participate more than women in meetings, forums and other events. This article outlines practical steps facilitators and participants can take to ensure women are heard.
This toolkit is a short guide to strategic communications, based on extensive research and building on the experience of activists and communicators from around the globe. It aims to provide a framework rather than a blueprint; helping you to ask the right questions rather than giving you the right answers.