A conversation with Hanna Thomas who guided 350.org to adopt a product team model for more effective digital campaigning.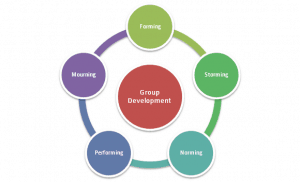 A handout and process guide for training workshops focused on working in groups and organisational effectiveness. The process introduces participants to Bruce Tuckman's model of stages in group development; encourages participants to reflect on their experience of group development; and identifies and address challenges and opportunities that accompany each stage.
The Mobilisation Cookbook is a guide to answer (almost) everything you wanted to know about "people-powered" campaigns at Greenpeace but were afraid to ask. Developed for Greenpeace staff, volunteers, and allies, this guide will help anyone cook up effective people-powered campaigns.