Movements_Campaigns – Anti War – Vietnam (1961 – 1975)
Save Our Sons opposed military conscription for Australia's role in the United States invasion and occupation of Vietnam.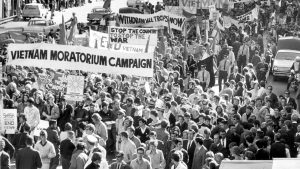 Australian civil society groups resisted military participation in the war in Vietnam through organised and nonviolent action, from the late 1960s to the early 1970s.
A personal reflection by Rowan Cahill on a life of activism that started when he was conscripted to the Vietnam War as a 20 year old.