A collection of films gathered by the Commons Librarians with input from participants and convenors of Women's Environmental Leadership Australia. These films tell stories of fights for social and ecological justice featuring powerful women.
Australia
Fight for Country
One of Australia's biggest successful protest movements was led by two strong indigenous women – Jacqui Katona who was the Executive Director of the Gundjemi Aboriginal Corporation and Evonne Margarula, Senior Traditional Owner, Mirrar Clan.
In 1998, over 5,000 people traveled to Kakadu, in the Northern Territory, to stand alongside the traditional owners of the land, the Mirrar people, and lend their support to the Jabiluka Campaign. The fight to prevent the development of the Jabiluka uranium mine was one of the biggest protest movements in Australia's history.
For Love or Money: Women and work in Australia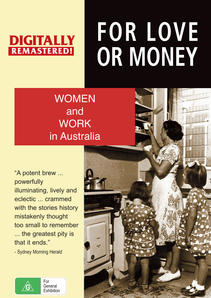 "An investigation and celebration of women's work from white settlement to the present, a story told by Aboriginal and migrant women, convict women and today's women.
With contributions from hundreds of women and over 200 Australian films, FOR LOVE OR MONEY is a unique, superbly crafted pictorial history of Australian women. The film chronicles the cycles of women's gains and losses as they are moved in and out of the workforce according to demands of the time. It reveals how women's unpaid and voluntary work keeps an entire system running smoothly, in peacetime and in war. As wives and mothers, women do the work of loving – the work that is never paid or recognised as real work. The film shows how women's work in the home determines the kinds of jobs they do in the paid workforce – the low-paid, low-status jobs.
FOR LOVE OR MONEY also shows how women have fought and organised for equality and wage justice for over a century. This classic documentary remains relevant today as women continue the unfinished campaigns for equal pay, maternity leave and childcare, and still carry the major responsibility for caring and nurturing." Ronin Films
Women of Steel "Wollongong, 1980: Denied jobs at the steelworks – the city's main employer – working class / migrant women refused to accept discrimination. They began a campaign for the right to work that lasted for fourteen years. Their battle against BHP, the country's richest and most powerful company, took them from factory gate to the highest court in the land and changed the rules for women throughout Australia. Using rare archival footage and speaking directly to camera, these Women of Steel tell their own stories for the first time on film." (Film producer's description)
About  |  Watch (Due out in November 2020)
Overseas
100 Years: One Woman's Fight for Justice
100 YEARS documents the David vs. Goliath story of Elouise Cobell's courageous fight for justice for hundreds of thousands of Native Americans who were cheated out of billions of dollars by the United States Government.
Over 100 years ago, the United States Government broke up numerous Indian reservations and allotted millions of acres to 300,000 individual Indians. They promised to manage their land and send lease payments for oil, gas, timber, and grazing to the Indian Trust Fund, but instead the Department of the Interior grossly mismanaged the money owed them. As the Treasurer of the Blackfeet tribe, Elouise Cobell noticed issues with the trust account and raised questions about the missing money which lead her into a 30-year fight that resulted in the largest class action suit ever filed against the federal government.
Akashinga: The Brave Ones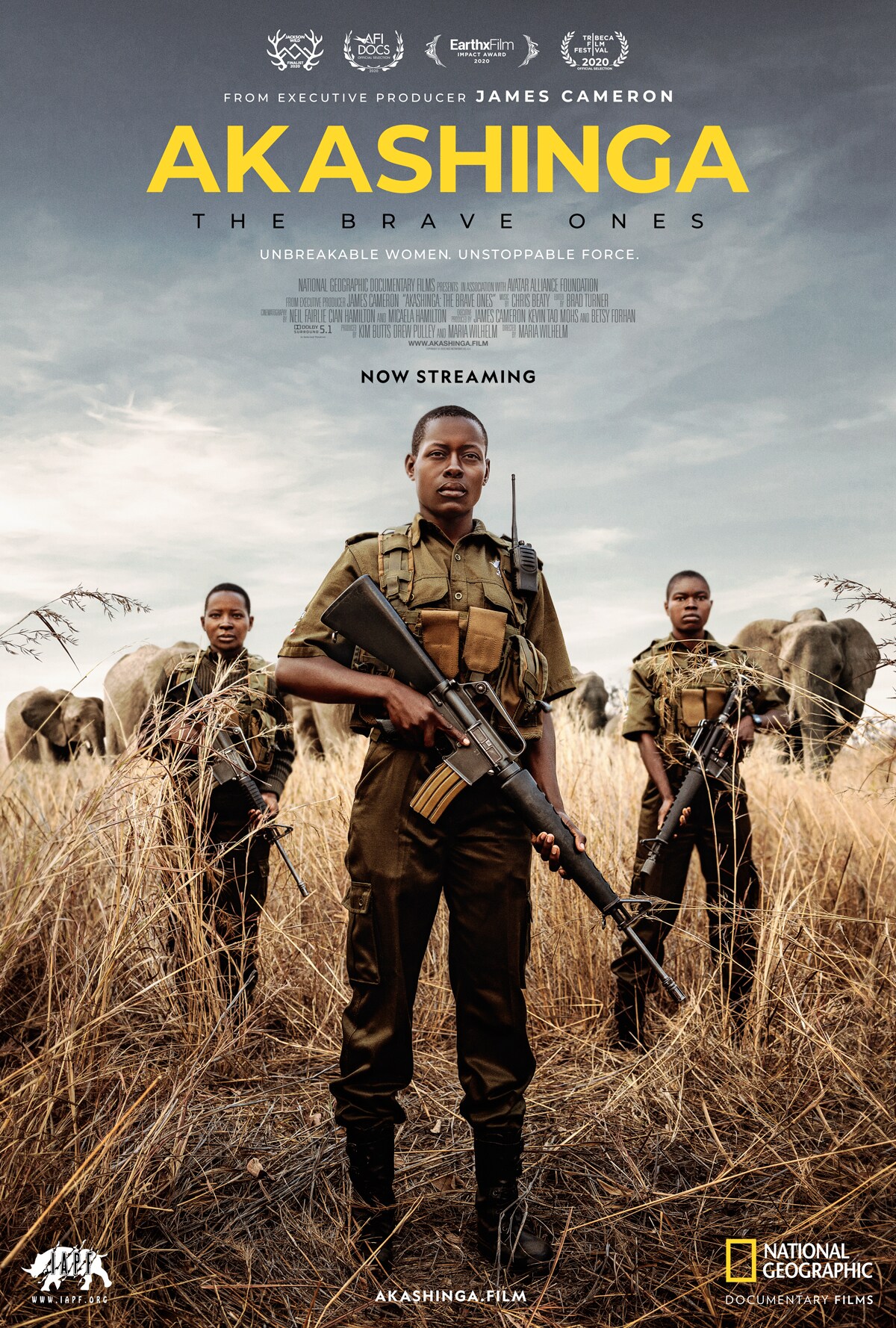 American Masters: Maya Angelou: And Still I Rise
"Distinctly referred to as "a redwood tree, with deep roots in American culture," Dr. Maya Angelou (April 4, 1928-May 28, 2014) led a prolific life. As a singer, dancer, activist, poet and writer, she inspired generations with lyrical modern African-American thought that pushed boundaries. Best known for her autobiography I Know Why the Caged Bird Sings (Random House), she gave people the freedom to think about their history in a way they never had before." PBS
About  |  Watch iTunes  |  Watch Amazon
Ay Mariposa
AY MARIPOSA tells a story of La Mariposa, Zulema, and Marianna-three characters in the Lower Rio Grande Valley of Texas whose lives are upended by plans to build a US-Mexico border wall. As the director of the National Butterfly Center, Marianna Trevino Wright has become a leader of wall resistance in the Valley, a position that has resulted in violent threats from pro-wall factions and an emotional odyssey as she tries to navigate the ever-shifting sands of border policy. Zulema Hernandez, a life-long migrant worker, immigrant and great grandmother, has been a dedicated advocate for all migrants, both wild and human-kind. Meanwhile the butterfly, La Mariposa, fights its own daily battle for survival in a landscape where more than 95 percent of its habitat is long gone and much of what remains lies directly in the path of the wall.
Butterfly
This award-winning documentary reveals the extraordinary journey of a woman who lived 200 feet up in a redwood tree for two years to save the thousand year-old tree from destruction.
About  |  Watch Part 1 |  Part 2  |  Part 3 
City Dreamers
City Dreamers is a film about our changing urban environment and four trailblazing women architects who have been working, observing and thinking about the transformations shaping the cities of today and tomorrow for over 70 years.
These women, who are for the most part still active, hold the titles of architect, urban planner, landscape architect, curator, educator and/or activist and have amassed a long list of illustrious accomplishments, publications, honorary degrees and other distinctions over their respective careers. But while the credentials and achievements of these great women deserve to be more widely known and celebrated, they are not the only focus of this feature documentary. City Dreamers is above all inspired by what has united these four women throughout their careers: the "dream" of a fundamentally human and inclusive city.
Dolores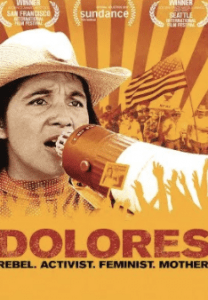 In the 1950s, a working-class wife and mother of eleven children helps to establish a farmer's union, which later develops into a platform for feminism and gender equality. Dolores Huerta is among the most important, yet least known, activists in American history. An equal partner in co-founding the first farm workers unions with Cesar Chavez, her enormous contributions have gone largely unrecognized. Dolores tirelessly led the fight for racial and labor justice alongside Chavez, becoming one of the most defiant feminists of the twentieth century—and she continues the fight to this day, at 87. With intimate and unprecedented access to this intensely private mother to eleven, the film reveals the raw, personal stakes involved in committing one's life to social change. Documentary made in 2017.
Erin Brockovich
Erin, a single mother, becomes a legal assistant and comes across a case against Pacific Gas and Electric. When she discovers that the company is poisoning a city's water supply, she seeks justice.
Fundamental documentaries
In Fundamental you meet grassroots movements and community leaders who are standing up for our fundamental human rights. The series profiles a distinct set of remarkable grassroots leaders working on issues from ending child, early, and forced marriage in Pakistan to pursuing LGBTQI+ liberation in Georgia. These incredible leaders are at the frontlines of fighting for gender justice, and mobilizing to write new futures for themselves, their societies, and the world.
Gloria Steinem: In her own words
Whether she looked for it or not, Gloria Steinem became the unlikely face of the women's movement in the '70s, one which confused those who cast feminists as unattractive, bitter women who couldn't marry. This is her story, in her own words, and it's fascinating, at times horrifying and ultimately inspiring.
About  |  Watch Kanopy  |  Watch HBO/Amazon
Grit
When Dian was six she narrowly escaped a tsunami of boiling mud that completely submerged 16 villages under a moonscape of grit, leaving 60,000 people displaced. Lapindo, an Indonesian drilling company, had unleashed a violent, unstoppable flow from the earth's depths, estimated to continue for another decade. Shot over six years, GRIT witnesses Dian's transformation in to a politically active teen, as she and her mother take on the perpetrators.
About  |  Watch Vimeo |  Watch Amazon
Hands on – Women, Climate, Change
Hands-on profiles five women from four continents tackling climate change through policy, protest, education and innovation. The film powerfully demonstrates how women are transferring knowledge and local networks into hands-on strategies.
This 48-minute collaborative documentary offers unique perspectives across cultures and generations; A young woman challenges the expansion of oil rigs in the North Sea while a seasoned community organizer interprets satellite weather reports for fisherman struggling to survive on India's increasingly volatile coast.
He named me Malala
An intimate portrait of Malala Yousafzai, who was wounded when Taliban gunmen opened fire on her and her friends' school bus in Pakistan's Swat Valley. The then 15-year-old teenager, who had been targeted for speaking out on behalf of girls' education in her region of Swat Valley in Pakistan, was shot in the head, sparking international media outrage. An eaducational activist in Pakistan, Yousafzai has since emerged as a leading campaigner for the rights of children worldwide and in December 2014, became the youngest-ever Nobel Peace Prize Laureate.
About  |  Watch Amazon  |  Watch YouTube 
Merata: How Mum Decolonised the Screen
"From archival footage and family interviews, film archivist and documentary maker Heperi Mitacrafts an intimate, compelling celebration of his mum, trailblazing Māori filmmaker and activist Merata Mita – a fearless woman whose social and cultural experience fuelled her creative work. Merata: How Mum Decolonised the Screen is her story, as told by her youngest son." – ABC
Mission Blue
The life and work of oceanographer, marine biologist, and environmentalist Sylvia Earle.
Norma Rae

Norma, a married woman working in a factory, is displeased with the unhealthy working conditions. She decides to combine other workers with Reuben, a union organizer.
She's Beautiful When She's Angry
SHE'S BEAUTIFUL WHEN SHE'S ANGRY is a film about activists, made to inspire women and men to work for feminism and human rights.
"SHE'S BEAUTIFUL WHEN SHE'S ANGRY resurrects the buried history of the outrageous, often brilliant women who founded the modern women's movement from 1966 to 1971.   SHE'S BEAUTIFUL takes us from the founding of NOW, with ladies in hats and gloves, to the emergence of more radical factions of women's liberation; from intellectuals like Kate Millett to the street theatrics of W.I.T.C.H. (Women's International Conspiracy from Hell!).  Artfully combining dramatizations, performance and archival imagery, the film recounts the stories of women who fought for their own equality, and in the process created a world-wide revolution.
SHE'S BEAUTIFUL does not try to romanticize the early movement, but dramatizes it in its exhilarating, quarrelsome, sometimes heart-wrenching glory.   The film does not shy away from the controversies over race, sexual preference and leadership that arose in the women's movement.  SHE'S BEAUTIFUL WHEN SHE'S ANGRY captures the spirit of the time — thrilling, scandalous, and often hilarious. That story still resonates today for women who are facing new challenges around reproductive rights and sexual violence, as the film shows present-day activists creating their generation's own version of feminism." (Film company's description)
Silkwood

The story of Karen Silkwood, a metallurgy worker at a plutonium processing plant who was purposefully contaminated, psychologically tortured and possibly murdered to prevent her from exposing blatant worker safety violations at the plant.
Suffragette
In early 20th-century Britain, the growing suffragette movement forever changes the life of working wife and mother Maud Watts (Carey Mulligan). Galvanized by political activist Emmeline Pankhurst (Meryl Streep), Watts joins a diverse group of women who fight for equality and the right to vote. Faced with increasing police action, Maud and her dedicated suffragettes must play a dangerous game of cat-and-mouse, risking their jobs, homes, family and lives for a just cause.
About  |  Watch YouTube  |  Watch Amazon  | Watch iTunes
Taking on the Bomb
Women's actions against nuclear weapons. Made by an all-women team, Broadside, this moving documentary about the emergence of the feminist anti-nuclear movement starts with the action of 'embracing' the Greenham Common base in December 1982, when more than 30,000 women came to protest about cruise missiles, and also shows actions in other countries. The issues of secrecy of decisions about weapons is raised, and the trial where the demonstrators claimed that nuclear weapons are illegal under international law is described.
Warrior Women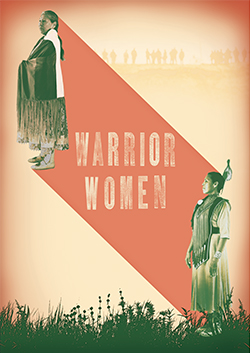 "Warrior Women is the untold story of American Indian Movement activists who fought for civil rights in the 1970s, and the children who served as their inspiration and their cohorts. The film is anchored by one of the Red Power Movement's most outspoken Lakota leaders, Madonna Thunder Hawk, and her daughter Marcy Gilbert.
Together, they weathered some of the most turbulent battles for Native sovereignty in the modern era: Thunder Hawk as an activist and mother, Marcy as a teenager growing into a young woman while sharing her mother with a movement that was bigger than either of them. Thunder Hawk lived through a time when Natives were ashamed to be themselves and violently pressured to conform to white culture or punished for holding on to what little Native identity they had left. She did not want her children to live through a continuation of that history.
Now, forty years later, Madonna is moving into the twilight of her life, fighting the inevitable slowing she dreads. She constantly worries aloud who she will "pass the torch" to. Warrior Women unveils not only the women's perspective on history, but also real-life activism echoing far beyond news events into generations to come." ITVS
Whale Rider
"Whale Rider is an exemplary film of feminism and women coming into leadership roles. This entire film is example of discrimination between male and female. Whale Rider is the story of a female that constantly tries to be the leader of the tribe even though she is a female. The biggest gender role breakthrough for this tribe is when Paikea finally becomes the first female leader of the Maori tribe. The film "Whale Rider" is an example of gender discrimination." (Dani Colyer, 2014)
About  |  Watch NZ Film on Demand  |  Watch iTunes 
About WELA
Women's Environmental Leadership Australia (WELA) is empowering, supporting and funding women's leadership for our environment and climate action, in order to transform Australia's response to these crises. Find out more about WELA.
See also:
Looking for more films?
Films about social movement struggles, victories and leaders
A great list of inspirational films and docos crowdsourced by the Change Agency – featuring films from Australia and around the world.
19 must-see historic Australian peaceful protest docos
James Price Point, Jabiluka, Aboriginal Tent Embassy, Franklin River, Wave Hill walk-off, Green Bans, Freedom Rides, Goolengook forest blockade and more – an amazing list of docos put together by Galilee Rising. Get watching!
TED Talks on activism and social movements
Now is that chance to watch that TED talk you have been meaning to! The Commons Librarians have picked out for you interesting talks on activism, social movements and organising.
Films for Action
The largest film library for social change on the web. Find over 5,000 of the best documentaries, short films and videos that you can watch free online. Explore over 40 topics such as food, sustainability, economics, solutions or big ideas.
---
Topics:
Collection:
---